Log In
We use cookies to provide our services. By logging into this website, you agree to this.
---
Get your Auth Code!
Do not show your auth code while livestreaming!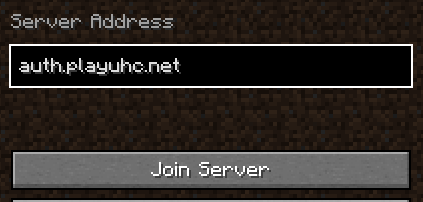 1. Join the Minecraft server at auth.playuhc.net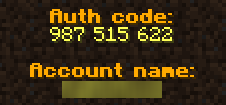 2. Your Auth Code will be shown in the message!
---
Why is this site using this log in system?
This log in system makes the login process easy, registration-free, secure and fast. We are not asking for any password and you do not have to register to log in! The auth code is a One-Time Password, you can only use it once, then you need to get a new one.
---
I cannot login into my Minecraft account
Please visit Mojang's website to recover your Minecraft account. There isn't any way for us to let you join this website if you lost access to your Minecraft account.
---
For some reason I cannot join the auth server
Try using Minecraft Java Edition version 1.8.9 or above without mods. If it doesn't work, the server may be undergoing maintenance. Please try again later!